Petit Palais
This is the (grand) entrance to the Petit Palais, home to the City of Paris Museum of Fine Arts (Musée des beaux-arts de la ville de Paris) since 1902. The museum was built for the 1900 World Fair (Exposition Universelle) in Paris.
Peackock Casket (1899), Armand Point.
Organ pipe clock with a monkey orchestra (circa 1755-1760), Jean Moisy (clockmaker) and Chambellan known as Duplessis (goldsmith).
The dome at the entrance, decorated by Albert Besnard.
"Soleil Couchant sur la Seine à Lavacourt, Effet d'Hiver", or Sunset on the Seine at Lavacourt, Winter Effect (1880), by Claude Monet.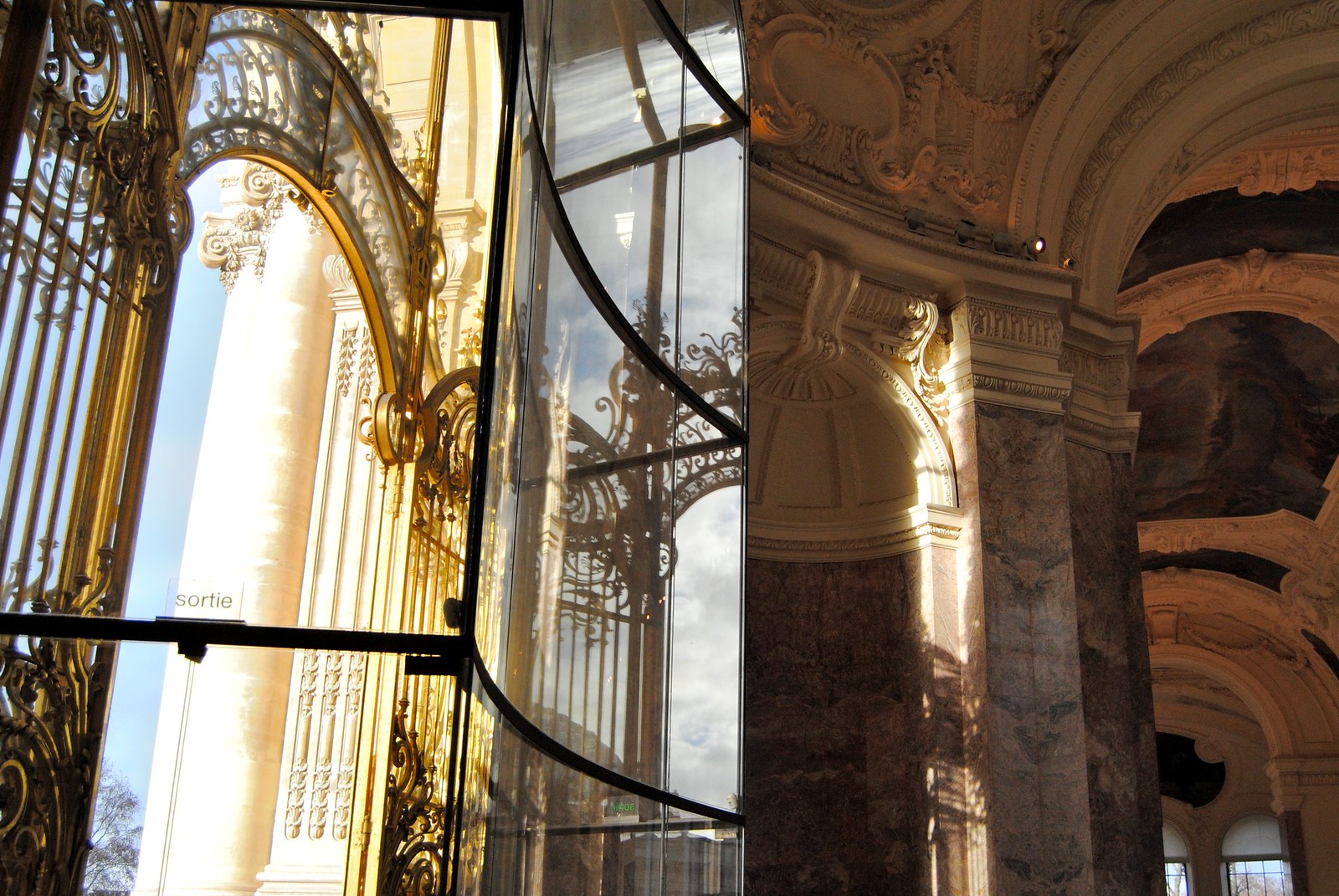 The Grand Palais across the street, also built for the 1900 World Fair.
Visiting the Museum
I visited the Petit Palais at the end of December 2013, when my mother and I were in Paris for a few days. We were there a few days after Christmas and just before New Year's. We had made a plan to visit the best museums in Paris with free admission and the Petit Palais was most certainly on our list. It definitely did not disappoint, the permanent exhibitions were more than enough to keep us entertained for at least a few hours! If you'd like, you can browse through the online collection here.
Of course, we visited other museums as well, so I'm thinking about posting a "Paris' Best Free Museums Guide" type of thingy. If you're thinking about visiting Paris anytime soon, keep an eye out for that!